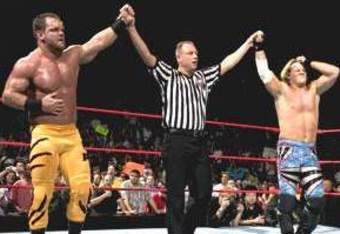 Falta muy poco para que Chris Jericho estrene su nuevo libro con el nombre:
"How to Become the World Champion in 1,372 Steps"
y comenta sobre varios luchadores.

Menciona esto de Chris Benoit:
"Un tipo con un gran sentido del humor pero no un payaso. Se reía de cosas como que alguien se cayera por las escaleras".
"Ser su amigo era complicado, tenías que mirar lo bueno y lo malo que eso tenía. Cuando me enteré de que su familia había sido asesinada supe que había sido él".